Panasonic TNPA5944 TXN/P1DFVB Plasma Power Supply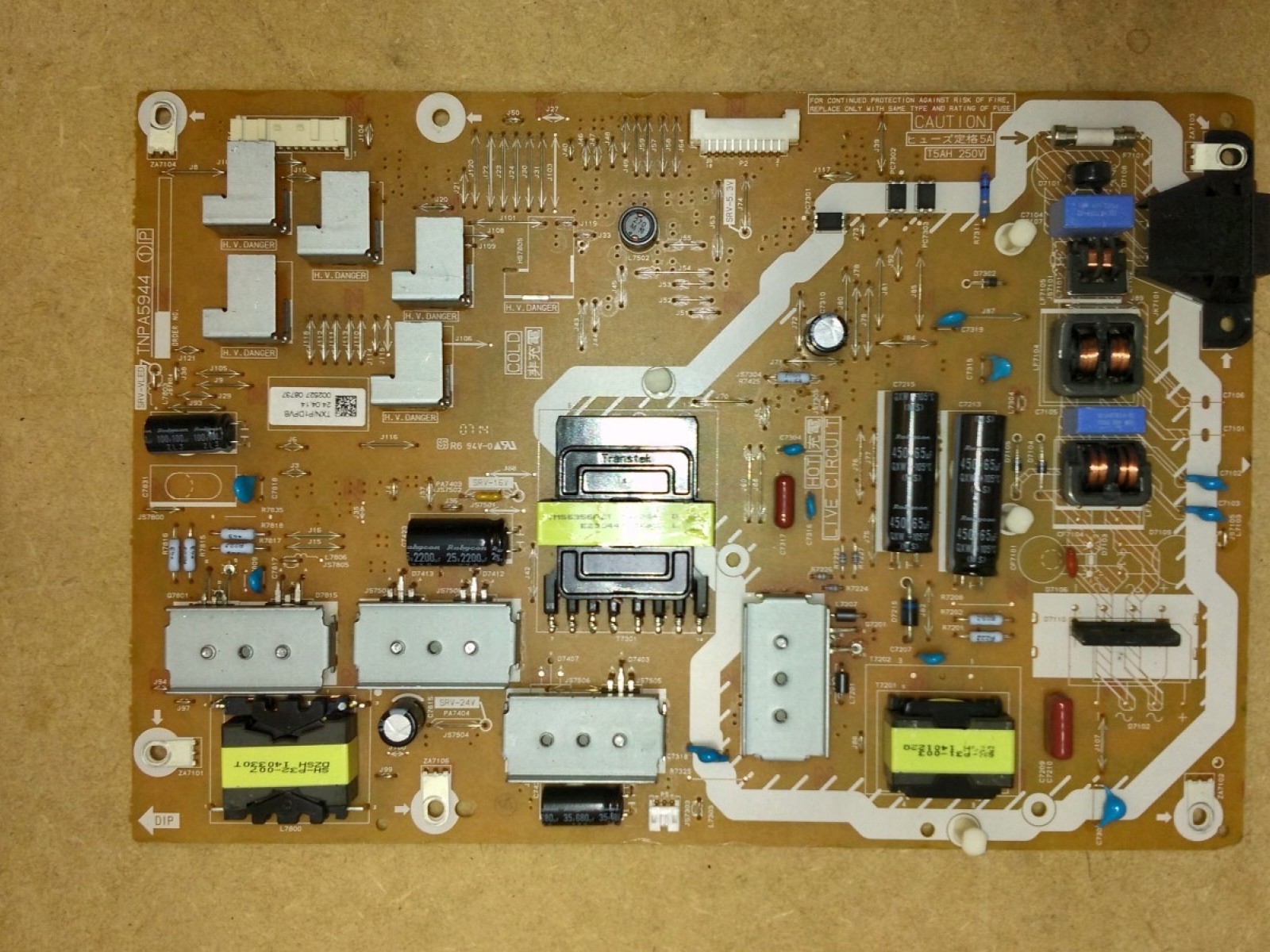 PANASONIC TX-40AS640B TNPA5944 TXN/P1DFVB PLASMA POWER SUPPLY
Condition: Used
Availability: In stock
Our price match guarantee covers all of our items and guarantees that we will match the price of this item should you find it cheaper elsewhere online. Simply let us know where the cheaper item is before you order and we will confirm.
All parts are second-user unless otherwise stated and all of our items are fully tested however we offer a 90 day full money back guarantee if any item is found to be damaged or defective.
All UK parcels will be sent via 1st Class recorded delivery or similar 24 hour courier. All European and international parcels will be sent via airmail recorded delivery or similar courier service.
Established in 1958 we have full and varied experience in all aspects of the electronics trade and repair and service all makes and models of equipment daily as well as supplying fully tested spares and accessories from our large warehouse.
As well as television boards and audio-visual spares we also provide spares for a wide range of equipment. Computers, laptops, home theatre and microwave ovens over a huge range of makes and models.
If you are unsure whether this item will cure the fault your equipment has we are happy to help. Simply contact us and we will do our best to provide you with the assistance you require.
Please be absolutely sure that the part numbers, photos and software versions where applicable match the item you need exactly. Different versions of items may be fitted to the same model of equipment depending on their production date and version.
In stock, order now!
Your price: £25.00
Add to basket
SKU: 1965